Use your smartphone for your home security
Your smartphone is the latest weapon against home invasion with the Easy Fit Smart Phone Alarm from Yale. This top of the range home alarm system can be operated by your iPhone or Android smartphone or PC web browser.
Your home security in your pocket
There's an app for everything these days – including home security.  You can use your phone to secure, monitor and control your home.
Control your home security system remotely and be notified when the alarm is triggered. You can even elect to have the infrared monitoring device send you images from your home, so you can see if an intruder is disturbing your property in real time.
Be notified when your alarm is activate
If the alarm is triggered, the external siren will activate and you will be notified by email and push notification (iOS only) on your smartphone.
Wouldn't it be nice not to rely on the neighbours to call if your alarm is activated? You'll know within moments of any disturbance via your smartphone, and be armed with the information to take action if necessary. Even just turning on the lights when the alarm is triggered will to give most thieves a fright and send them on their way.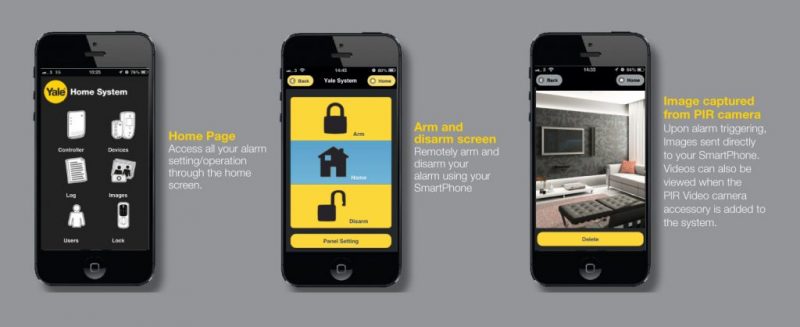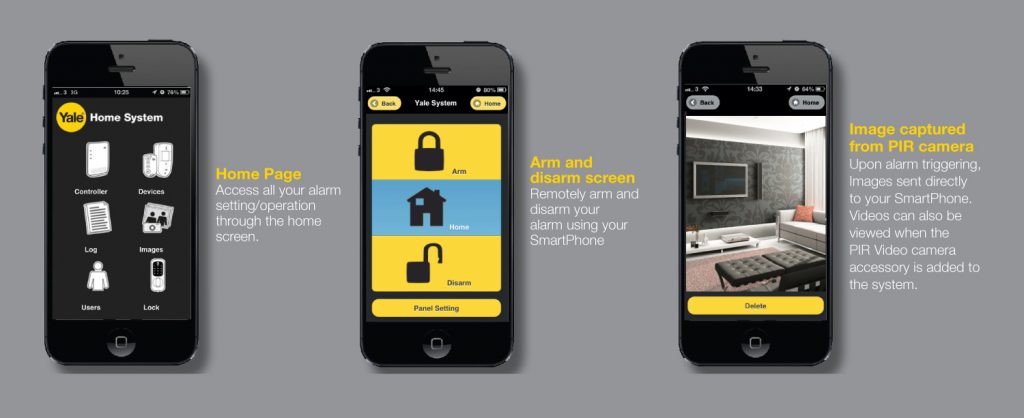 Manage your lights and home appliances too
This system is not just for security: you can control your lights, appliances and other electrical items with your smartphone.
Imagine:  turning on the heating or cooling before you arrive home, or not having to fumble with your keys in the dark.
Integrating your home security and appliances will give you peace of mind and state-of-the-art convenience!
Your Yale Easy Fit Smartphone Alarm includes:
Control panel
Siren box
PIR movement detector
PIR image camera
Door contact
Keypad
Remote keyfob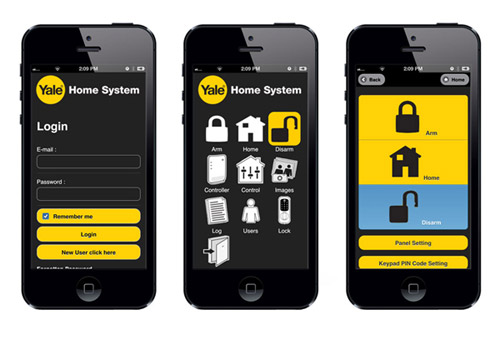 The Yale Easy Fit Smartphone Alarm comes with a two year guarantee and is expandable up to forty devices.
Features and requirements
Compatible with iPhone and Android phones
Home internet broadband required
Send images to your smartphone upon alarm activation
Remote arming/disarming via app
Pre-linked for easy programming
Rolling code
Anti-jamming
Email, iOS push message and SMS during alarm