Amalgamated Locksmiths – Locksmith East Melbourne
Here at Amalgamated Locksmiths our friendly locksmiths have been servicing East Melbourne homes, businesses and drivers for over 33 years. As leading local locksmiths, we offer a range of essential services from rekeying, installation, repairs, maintenance, access control and all other locksmith services. Whether at your residence, business or in store, our accredited locksmiths will work with you to address all of your security concerns.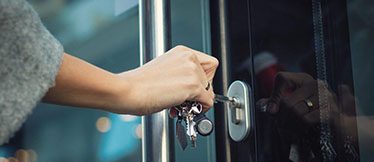 Residential Locksmith
We offer a wide range of home security options from quality locks to alarm systems and cameras. Our professional locksmiths will find a reliable solution for your budget and secure your home with trusted brands.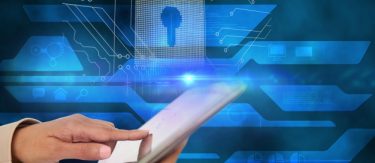 Commercial Locksmith
Our expert, local locksmiths can devise a security plan for your unique business needs. No matter what type of commercial property – warehouse, retail, office or business space – we have the right solution for you.
Locksmith East Melbourne
Both our commercial locksmiths and our residential locksmiths can tailor a security solution to suit your needs. We pride ourselves in outstanding customer service and deliver the highest quality locksmith services to our East Melbourne customers.
If you're thinking of upgrading your commercial property security, always ensure you have a licenced commercial locksmith. We offer free on-site quotations to all our customers and we have a wide variety of products from top quality brands to suit all budgets.
Our emergency locksmiths are ready to help in any lock out situation and our local mobile locksmiths deliver expert know-how to your door.
Come visit us at 82 Smith Street, Collingwood VIC 3066 | Call: 03 9419 6922

Absolute legends, I always use these guys for any key needs. Today I had a drama with a car key (usually very costly) where I'd somehow bent the key. That was no problem for Eric and the team! It was an urgent matter and I heard back within an hour. My car dealership wouldn't sell or give the bit they needed so Eric tried his luck at straightening is and he did. Works absolutely perfectly and he didn't charge me for his time! Turns out there's still some kindness in the word. Great service, keep up the great work 🙂

Charlotte Knightley
01:47 21 Jul 21
Professional, friendly and good quality service. I spoke to Reagan and he helped me to unlock my pin-locked toilet door over the phone without charge. If i have any issues in the future will definitely contact them again!

We recently moved from the City to the Nth Eastern Suburbs and needed many locks changed and some other door work completed. The quality of service, attention to detail and general advice from this company and its team of staff was excellent throughout. Highly recommended.

Roger Ryan
21:12 13 Jul 21
Lyndon was very professional and did a great job. Excellent customer service.

Lachlan Nicolson
01:07 29 Jun 21

Jose Silva
08:59 28 Jun 21

Russell Maughan
08:21 16 Jun 21
Great team, super helpful, can do attitude and incredible fair pricing.

Gary Wertheimer
06:26 16 Jun 21
Was able to quote me over the phone for a lock repair for my brothers barrel ignition for his car and repair it for a great price i will definitely be back if I need any lock repairs 🙂


nick godenzi
21:50 18 Apr 21
Great service, always arrive within timeframe. Very helpful and nice staff.

Sandy Jeffries
07:42 05 Apr 21
Excellent service. They were unable to cut my key due to not having the blanks as it was VERY OLD. They asked me to send photos of my locks and then researched to find someone that had the blanks. Amazing effort even though they were sending my business somewhere else. My first port of call next time!

Best independent locksmith in the area. Good advice and a wide range.

Robert Follis
06:01 17 Mar 21
Excellent service, on time and a pleasure to deal with a team of total professionals. Job done perfectly, and under budget. Thanks.

Andy Lanskis
23:57 11 Mar 21

Rudy Bettanin
03:45 27 Feb 21
These guys are fantastic. I had a weird problem to solve to let me lock my custom sliding back door with an added dog door insert. They came, had a think, and came up with a great solution at a good price,My dog is really happy!

Daniel Hutchins
03:43 09 Feb 21
David from Amlock Richmond came on Australia Day to assist with getting entry to my apartment after having locked my keys inside. He was polite, helpful and and got the job done. Highly recommended!

Ashley Deppeler
05:02 26 Jan 21
Honestly great locks fantastic good it's midnight wewwwwwww great business to be looking at in a line

Emily Jones
12:42 31 Dec 20
Lost my house keys, servisemancame out and got me in, changed the locks at fair price,

David Twining
00:31 29 Dec 20

Gwenda Hermanns
01:49 13 Nov 20
I am very impressed from the customer service provided and the high professionalism shown by your staff member Lyndon. Thank you so much! Keep it up!

Sonya Arabajieva
07:29 05 Nov 20
We had a security event at our which needed immediate responseI contacted David at Amalgamated Locksmiths, who was able to attend on the same day to provide a quote.He provided some great advice on how to address our security issues.It took a couple of days for the materials to be delivered, with COVID restrictions, and then David had the install done within 1 week. We appreciated the prompt response.There was some special fittings that needed to be hand made for our old windows. David went to a lot of trouble to get a good result, even matching the colour of the windows.We are very happy with the outcome from Amalgamated Locksmiths, and recommend them without reservation.

Michael O'Keefe
00:11 02 Nov 20
Fantastic service on an emergency callout for a locked bathroom door. Raydon, who was sent out for the job, was very pleasant and did careful work to restore our access.

Great service and selection

Julian Choquette
09:30 11 Sep 20
Great locksmiths. These guys gave me prompt and effective service on two call outs. Friendly people, quality work.

Chamundi Phoenix
23:40 28 Jul 20
Professional company to deal with from the beginning to the completion of the work. The administration staff are approachable and the technicians experienced. Second time round using this company for replacing outdated locks. Would definitely go with Amalgamated Locksmiths again.

Teresa Wojcik
03:51 04 Jun 20
Outstanding service. Erik was v professional and friendly.

Christopher Mackenzie
22:23 02 Jun 20
The Technician was professional and did a very efficient job.Organising a locksmith when I first contacted Amalgamated Locksmiths was never a problem - fast and confirmed in no time...

Totally reliable, polite, friendly service -- as a family we've used them for twenty years!

Joe Penhall
00:14 12 Feb 20


William Liley
19:25 02 Jan 20
Great service!Thanks for fixing my broken lock 🙂

Super amazing experience from them. So helpful. Furthermore, their explanation was great. Reliable Locksmiths ever in my life


Eduardo Arriaza
12:24 22 Nov 19

Evie's Team
23:05 29 Oct 19
Rapid, polite and friendly.

Peter "Wizarth" Newman
04:49 08 Sep 19
Prompt and quality service

Katherine Dean
02:43 28 Aug 19
I needed a keyed lock on side gate. Amalgamated locksmiths were very helpful & came out the same day to give a no obligations quote. We were able to talk through a few options. The lock was ordered & fitted within a few days as needed to secure gate before going on holiday. The gate was warped so needed some work to fit lock at no extra cost. This company were a pleasure to deal with from start to finish. Professional, helpful & courteous. Good communication & fair priced. Highly recommend.

Stella Scaife
22:23 31 Jul 19


Sarah Lillie
02:14 12 Jun 19
Friendly and helpful, super fast and reliable

Shayne Dixon
12:43 23 May 19
Stunning customer service.Diego was very clear and patient for us to understand the job that needed to be done.Reliable and trustworthy.Amalgamated locksmiths is the first and only option !

Estefania Nurit SG (NIA)
06:32 24 Apr 19
This is the second time (March 2019) I seeked the help of the team who again demonstrated high efficiency and professionalism. Many thanks to Eric who promptly organized the job and Eoin found out the lock was just clotted and he cleaned and hence revitalized it. Another company told me to replace the lock and gave me a quote of hundreds of dollars!Amalgamated Locksmiths is really honest, reliable and the best! I am more than happy to give them 5 stars again.⭐⭐⭐⭐⭐Recently we have our locks repaired, replaced and rekeyed. Reagan of this company is very knowlegeable and professional and has done a great job for us. He provided us with clear and helpful advices, and a service with high efficiency and excellent workmanship. The other team members are also very helpful and polite.


Ibrahim Cherri
21:34 24 Feb 19
Thank you for a job well done. Very experienced, on time and friendly staff. Recommend highly.

Dina Vlanes
23:51 06 Feb 19

Wilson Cheung
21:31 13 Oct 20

Alan Rainer
02:43 12 Dec 19
Pleased to say the service was very good, these people are friendly, professional and prompt. Glad to have found them.

Tony Kelly
00:19 23 Nov 19

I am not happy with the miscommunication that I have received from the management. I offered to pay in advance but the manager was being abrupt and very difficult, I felt like she was discriminating against me because of my financial suituation. I offered to pay in advance and if the job is more than I could have paid the rest on the day, business is all about being flexible I am an honest customer and the manager made me feel like a criminal over the phone. I am sorry for being upset but I was just trying to do the right thing, very very disappointing! I was not trying to do anything shifty or anything but the way I was spoken to was very unfair and there was no room for negotiation, not very good. Other people have asked me in the past where they can find a good locksmith I said I do not know, now I definitely know not to recommend people to your business. I am very, very, sorry to have taken up your time.

James Stirling
05:57 25 Feb 19