Locksmith – Service Area
We provide locksmith services to Melbourne CBD and surrounding areas. Our team is experienced, professional and friendly. Don't hesitate to give us a call – we're here to help with all your security solutions.
You'll be happy to know that our locksmith service is available when and where you need it at any time of the day or night. This means that if you've been locked out of your car late at night or can't get into your home or office during the day, we can help you out.
And, you can trust our reliable locksmiths servicing your area because we're fully accredited and a member of the Master Locksmiths Association.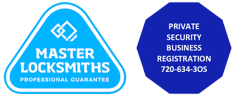 We Service A Range Of Areas
We offer a full range of locksmith services with our mobile or emergency locksmiths who are always on call. The suburbs we service include:
If you have a business in any of these areas, we can help you with expert locksmithing services. Whether you need new locks, an updated security system or specialised keys cut, you can rely on us to assist you when you need it the most.
We offer all types of locksmith services for residential property owners such as an emergency service if you find yourself locked out. We can also rekey your existing locks if you've misplaced your keys or provide new, more secure locks to keep your home and family safe.
Getting locked out of your car is both frustrating and inconvenient. Especially, if you're already late for an appointment. If this happens to you, give us a call and one of our mobile locksmiths will be able to assist you in no time.
Our Services
We provide an extensive range of locksmith services to ensure that we can get you out of trouble when you need it the most.
No matter what time of the day or night you need us, we can be there as quickly as possible to assist you.
If you find that your locks are damaged or you've misplaced your keys, we can repair or replace damaged locks or rekey your current ones and provide you with a new set of keys.
If you need a duplicate set of keys for another family member or you just need a spare key cut, we can assist you with this.
Business owners value our master key system that can allow you to keep all areas of your work environment secure and safe for all users.
When you install a restricted and master key system, you will have the best access strategy for your business premises. Our restricted key system provides an extra level of security for all buildings that have multiple key users.
As an additional security measure, keys can only be copied by the locksmith who created and installed the original restricted key system.
We can provide the latest in electronic security for both commercial and residential properties to keep your valuable assets safe.
Our expert locksmiths have all the necessary tools to open your safe if you've lost the combination.
When you need any type of locksmith service, all you have to do is give us a call any time of the day or night. One of our experienced locksmiths is always on call and can come and assist you in a flash.